Our Environmental Policy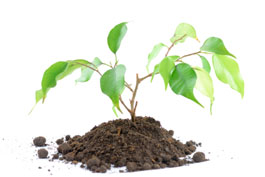 Central Heating Services operates an integrated management system of which the environment element has been approved to ISO 14001.
We recognise the need for sustainable development and aim to improve the environmental effect of our activities.
The company aim to support the appropriate environmental initiatives proposed by the Government and implemented by the Energy Savings Trust. We have established sound environmental management by:
Ensuring that, as a minimum, we conduct our operations in full compliance with all relevant legislation, regulations and environmental codes of practice applicable to our operations, so as to minimise any pollution of the environment.
Seeking to continually improve our environmental performance, by developing objectives that target environmental improvements and to monitor performance by regular review.
Considering any environmental issues as part of our normal decision making process.
Involving our employees in the development and operation of our environmental system, and objectives.
Developing a relationship with suppliers and contractors and encourage them to manage their environmental impacts more effectively.
Reviewing this Environmental Policy at least annually, or when there are any significant changes either to our operations or to environmental legislation.
Our immediate environmental objectives are:
To seek to reduce the environmental effects of our vehicles.
To monitor and reduce the amount of energy used in our offices.
To seek to reduce the amount of paper used and to improve the efficiency of our operations by increased use of electronic systems.
To seek to increase the use of Solar Panels by our customers.
This policy will be made available to all interested parties on request
Please view our news information article, 36 Energy Savings Tips, that may help you to reduce your energy usage
Discover More and Contact Us Today
Contact our award winning team today on 01252 551000 or via our simple to complete email enquiry form.